Two of the most well known brands of hockey equipment are none other than CCM and Bauer. When it comes to helmets, you'll find that there's a huge range of both CCM and Bauer ice hockey helmets, with various specifications, features and styles. Here's a quick rundown of what you can expect from some of their latest models and offerings.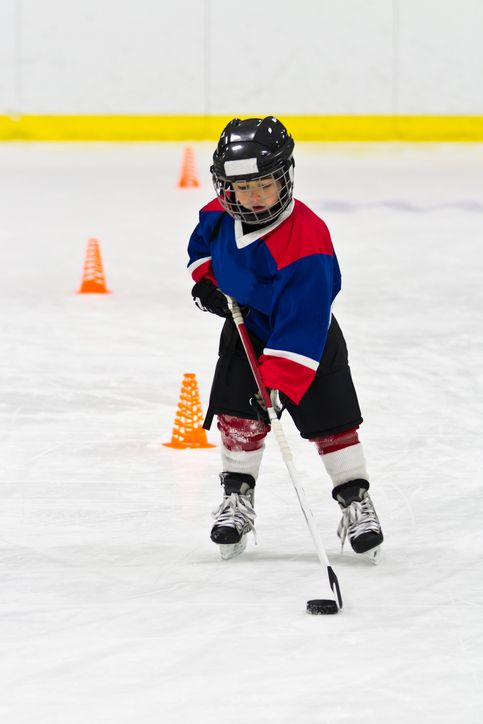 With CCM ice hockey helmets, they make a few different models, including the 06 Helmet, the V08 Helmet, and the V10 Helmet, which is considered the top of their range. With the V10, you'll find features such as an EPP liner and heat activated memory foam for comfort and protection. The shell is aerodynamically designed with maximum ventilation, and an extended field of vision. Ice Hockey
Sizing can be quickly and easily adjusted with the lift and lock system, with no tool required. It has pro style ear loops, and removable clear ear covers. The chin has a dual density comfort pad. Multiple sizes and basic colors are available.
CCM ice hockey helmets also can come with optional face masks which you purchase separately. These will of course offer you more complete protection and security from errant pucks and sticks, or elbows for that matter.
Moving onto Bauer ice hockey helmets, and you'll find a larger selection of styles and models here. For one thing, they offer nearly a dozen different visors and face masks combined. This ensures you can get the exact level of protection and specific style or design that you're looking for.
From there, they have a unique system where you can customize your helmet using Sticker You, choosing your basic model and color, and then adding all sorts of shapes, designs and stickers to your helmet, including images you can upload. That can be very fun and will help you showcase your own style and personality and stand out from the crowd.
One of the top Bauer ice hockey helmets is the RE-AKT Helmet. This features a vertex foam liner for enhanced impact management and weight reduction compared to other systems. This is a two-piece shell offering maximum personalization for fit and full protection.
It's a sleek, pro style design, with strategically placed ventilation ports, a memory foam temple, angled ear loops and dual-density ear covers, and a suspend-tech liner which offers true free floating technology. Other features here include rotational force management to protect your brain from impacts, tool-free adjustment, and an occipital lock which will stabilize and lock the back of the head into place.
Ultimately, you should always be able to find the perfect helmet to match your needs. Whether you're buying CCM or Bauer ice hockey helmets, or a helmet from any of the other brands or manufacturers, remember to focus on fit and comfort, as well as overall protection and support. From there, issues of style, price and so forth will factor in to help you make a final decision on which will be best for you.